Your Going Public Professionals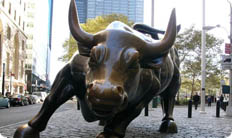 Go Public Institute controls public shell companies available for reverse merger.

Go Public Institute's principals have over thirty five years experience in the securities industry. (see resume)

Go Public Institute has a proven track record in completing successful reverse mergers. (see references)
Go Public Institute provides advice and introductions to professional firms necessary for all public companies, including:

Funding Sources


PIPE investors


Investment Bankers


Securities Attorneys


PCAOB Qualified Auditors


Investor Relations Firms


Market Makers


Transfer Agents


Qualified Board Members
Go Public Institute has several flexible options for assisting a company in going public, including:

Traditional Underwriting - IPO


Reverse Merger - A private company mergers with a public shell


Self Filing - Creating a custom public shell company
From reverse merger services in acquiring existing public shells for sale, to creating IPOs, to creating a custom public shell company for your business, Go Public Institute will provide you with a financial plan that complements your needs. For more information regarding going public, reverse mergers, public shells for sale, as well as our other services, contact us today.
More Info


Serving customers all over the world including: Brazil, China, Canada, India, Europe and the U.S..