Your Going Public Professionals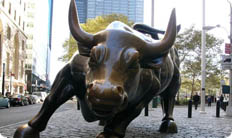 Go Public Institute's principals have over 35 years' experience in small and microcap financial industry. (
see resume
)
Go Public Institute provides advice and introductions to professional firms necessary for all public companies, including:

Funding Sources


PIPE investors


Investment Bankers


Securities Attorneys


PCAOB Qualified Auditors


Investor Relations Firms


Market Makers


Transfer Agents


Qualified Board Members
Go Public Institute can advise several flexible options for assisting a company in going public, including:

Traditional Underwriting - IPO


Reverse Merger - A private company mergers with a public shell


Self Filing - Creating a custom public company
DISCLAIMER
Go Public Institute and its Principals are not registered or licensed as a broker dealer or an investment advisor with FINRA, the SEC or any other regulatory institution. Go Public Institute and its Principals will not accept fees or compensation for introductions to public shells and or reverse mergers. Go Public Institute is not licensed to raise capital, and will not accept fees or compensation from clients who may be successful in raising money or capital in the public or private markets. Go Public Institute performs no underwriting function and acts solely on behalf of a client company in providing in-house advisory services. Although the consulting services of Go Public Institute may include general advice and consultation regarding general legal topics relating to the consulting services to be rendered, particularly with respect to areas of financial expertise of Go Public Institute, the services rendered by Go Public Institute do not include the rendition of professional legal services or any specific legal service.

Serving customers all over the world including: Brazil, China, Canada, India, Europe and the U.S..