Go Public Contact References
John Heskett, Attorney
Heskett & Heskett, LLP
501 South Johnstone, Suite 501
Bartelsville, OK 74003
918-336-1773
John Malone, CPA
Malone & Bailey
10350 Richmond, Suite 800
Houston, TX 77042
713-343-4200
Gregg Jaclin, Attorney
Anslow & Jaclin, Law Firm
195 Route 9 South, Suite 204
Manalapan, NJ 07726
732-409-1212
Rich Diamond, Investment Banking
Apogee Consultants, Inc.
4218 West Linebaugh Ave
Tampa, FL 33634
813-885-5200
William Ross
Sparten Securities Group, LTD
316 W. Boone Avenue, Suite 660
Spokane, WA 99201
509-328-3000
Theodore (Ted) Schwartz, Investment Banking
1420 Locust St., #11I
Philadelphia, PA 19102
610-246-1188
Thomas C. Pritchard, Attorney
Brewer & Pritchard Law Firm
Three Riverway, 18th floor
Houston, TX 77056
713-209-2911
Alan Filson, Investment Banking
7270 Oakbay Drive
Noblesville, IN 46060
317-877-2323
Walter Hill, Stock Broker
Carty & Company
6263 Popular Ave, Suite 800
Memphis, TN 38187
901-767-8940
Resume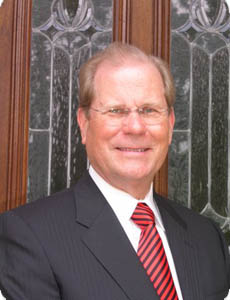 MICHAEL T. FEARNOW, managing partner of Go Public Institute, has over 30 years experience as a securities consultant to small and medium sized growth companies.
He has assisted numerous clients in successful reverse mergers, IPOs, Secondary Offerings and private placements. Mr. Fearnow obtained a degree in Business Administration from the University of Kansas in 1967. He began his investment banking career as an account executive with Merrill Lynch in 1972 and by 1978 had become a Senior Account Executive and Product Manager for new issues underwriting.

In 1978 Mr. Fearnow was a co-founder of Porcari, Fearnow & Associates, Inc. a full service NASD broker-dealer. He served as chairman from 1978 to 1987 and structured and participated in financing numerous private placements, public underwritings, venture capital transactions and public mergers. During the last 18 years, Mr. Fearnow has assisted and advised over 50 companies in going public. Mr. Fearnow and his associates at Go Public Institute specialize in cleaning up and restructuring public companies in order to provide quality public shells. Go Public Institute has particular expertise in utilizing Chapter 11 bankruptcy as a means of structuring public shells which provide several unique benefits in reverse merger transactions.
For more information on going public through a reverse merger and details on public shells currently available, please contact Go Public Institute at 713-301-8921.

Serving customers all over the world including: Brazil, China, Canada, India, Europe and the U.S..